2023.09.01
SUN's exhibition at "Digital Demo Day 2023" in Germany was reported in the media
SUN's exhibition at "Digital Demo Day 2023" in Germany was reported in the media.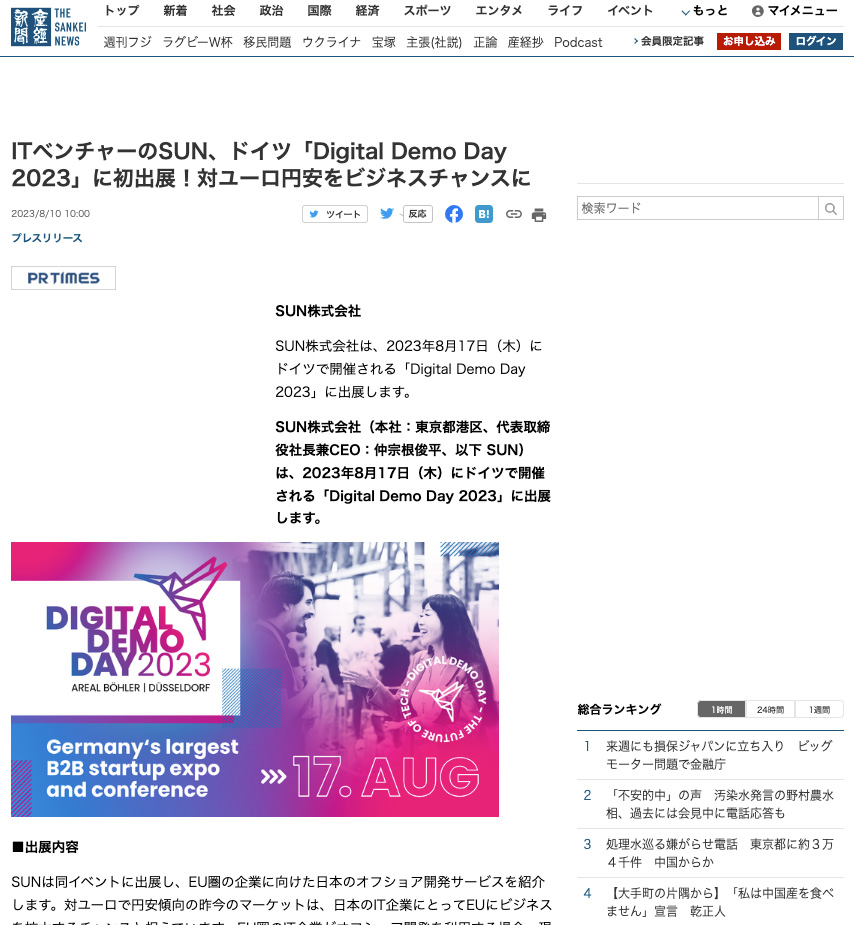 Published:
August 1, 2023
Media coverage by:
Gendai business
TOYOKEIZAI ONLINE
YOMIURI ONLINE
BRIDGE
excite News
SEOTOOLS
NewsCafe
Infoseek News
Asahi Shimbun DIGITAL &M
JIJI.COM
iza
Mapion News
@nifty Business
THE SANKEI NEWS
Niconico News
PRESIDENT Online
JBpress
Fresh eye News
BIGLOBE News
Zaikei shimbun
Jorudan News!
Toremaga News
Please check our press release for more details:
IT venture company SUN exhibits for the first time at "Digital Demo Day 2023" in Germany. Taking advantage of the weak ¥en to the €uro!
Related links:
Japanese Offshore Development Service exhibited in Germany. IT Human Resource Shortage in Europe turn into an Opportunity to Expand Japanese IT Services Overseas.