2023.08.10
IT venture company SUN exhibits for the first time at "Digital Demo Day 2023" in Germany. Taking advantage of the weak ¥en to the €uro!
SUN (Head office: Minato-ku, Tokyo, President and CEO: Shumpei Nakasone) will exhibit at the "Digital Demo Day 2023" to be held in Germany on August 17, 2023 (Thursday).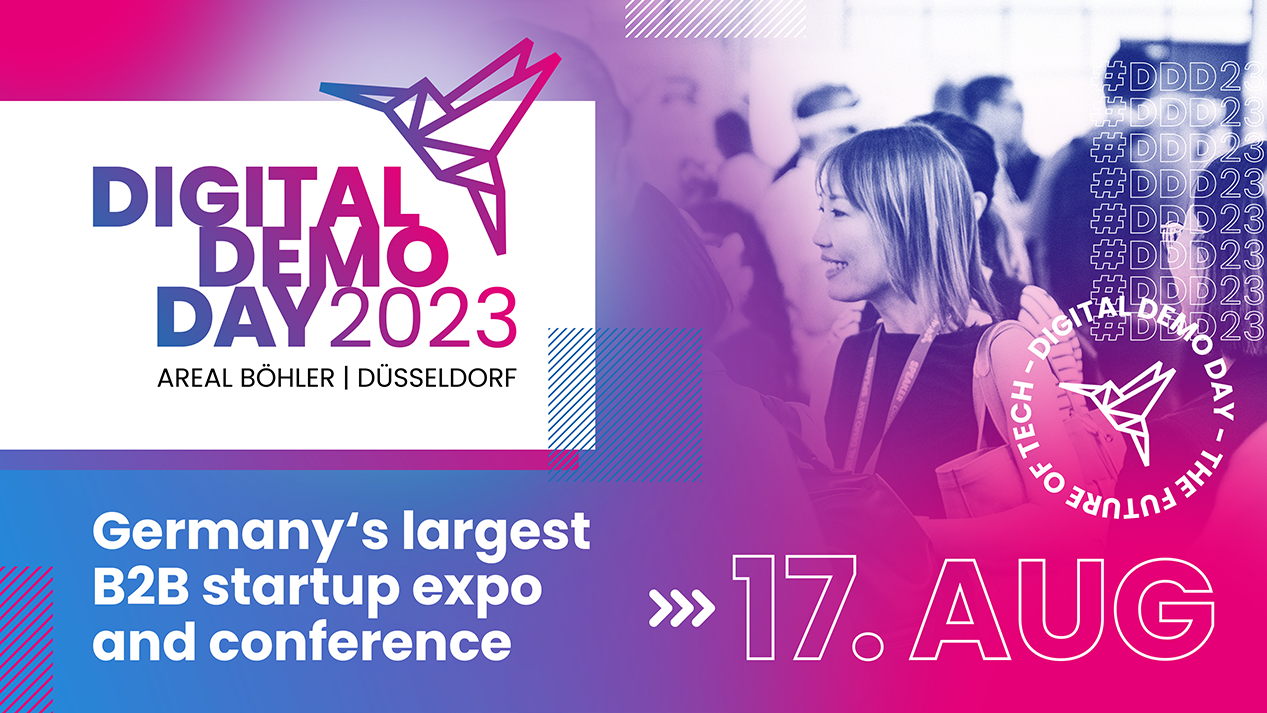 ■ About Digital Demo Day 2023
"Digital Demo Day 2023" is an exhibition where companies with digital technology and innovative ideas gather from around the world to provide opportunities for showcasing the latest technologies and networking. It is known as one of Germany's leading digital technology events, bringing together experts and companies from various industries.
■ Exhibition Details
SUN will introduce offshore development services in Japan targeting companies in the EU region. The current weakening yen against the euro provides a good opportunity for Japanese IT companies to expand their business to the EU. Many EU companies currently outsource their system development projects to companies in Eastern Europe. SUN will promote offshore development services in Japan as an attractive option.
■ Advantages of Using Offshore Development Services in Japan for German Companies
Improve Cost Efficiency:
Japanese development teams are highly skilled and efficient, and can provide similar quality services as in Germany at a more competitive cost than local prices. This allows German companies to increase their competitiveness while minimizing development costs.
Technological Advantages:
By using Japanese offshore development services, German companies have access to advanced technology and expertise. Japanese development teams can develop high-quality software and applications and provide customized solutions to meet the requirements of German customers.
Cultural Fit:
Japanese business culture is known for its precision, attention to detail, and commitment to continuous improvement. These characteristics are similar to German culture and would be an advantage for partnerships with German companies. German companies can build cooperative relationships with culturally compatible partners through the use of Japanese offshore development services.
■ Comments from SUN's Representative
Shunpei Nakasone, President and CEO:
Digital Demo Day is an important event where innovative companies showcase the latest technology, contributing to the growth and development of the industry as a whole. Through this event, we aim to demonstrate that Japan's manufacturing capabilities are not limited to hardware such as automobiles but also include high-quality software. We want to create opportunities to build relationships and gain new business prospects. Additionally, we intend to use this as an opportunity to accelerate the globalization of our company's business and expand the proportion of overseas sales.
■ Exhibition Overview
Event Name: Digital Demo Day 2023
Date: August 17, 2023 (Thursday), 8:00 AM to 5:00 PM
Venue: AREAL BOEHLER (Hansaallee 321, 40549 Düsseldorf)
Official Website: https://www.digitaldemoday.com/
■ SUN Co., Ltd
https://www.sun21.co.jp/
We are an IT company that operates a system integration business, Web design and a foreign resident support business under the corporate philosophy "To become a globally-renowned company based on our mission 'connect people with people' ". We actively hire globally, and by connecting people, create new value and deliver innovation to the world.