"

Please tell us about SUN's unique strengths

"

SUN strives to be an IT company that can provide two major values.

The first is that SUN will not have to worry about a shortage of human resources.

Did you know that there will be a shortage of up to approximately 790,000 IT personnel in Japan by 2030? Japan is now entering an aging society with a declining birthrate, and the working population is rapidly declining. On the other hand, the need for IT human resources is increasing enormously due to the progression of DX. Both the decreasing working population and DX progression, means it is becoming increasingly difficult for Japanese IT companies to hire Japanese engineers every year.

Under such circumstances, SUN is already actively recruiting foreign engineers. SUN has many foreign engineers who are well adapted to the Japanese work environment, and so can offer most suitable human resources regardless of whether they are Japanese or foreigners.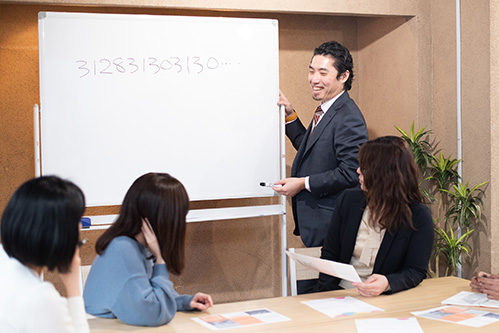 Secondly, by working with SUN, a business can simulate the experience of hiring foreigners.
The challenges from population decline are not just limited to the IT industry. The manufacturing, construction, hospitality, and restaurant industries are increasingly hiring foreigners, and as of October 2020, 1.72 million foreign workers were already working in Japan. This number is expected to increase in the future. In order to face the challenges of a declining population, hiring of foreign staff is a future issue that every company needs to consider. That said, there aren't many companies that can start accepting them right away. I hope, those companies that are not fully prepared for foreign staff, can partner with SUN to simulate the experience of hiring foreign staff. I would like to consider hiring foreign workers together and mutually grow with our clients. As a result, it should become clear that hiring foreign workers is not a problem for companies. You will also be amazed at the latest information they can gather on a global scale.