2023.09.04
Partnership with Kyoto City International Foundation for the promotion of Japanese language lessons for foreign workers was reported in the media
Partnership with Kyoto City International Foundation for the promotion of Japanese language lessons for foreign workers was reported in the media.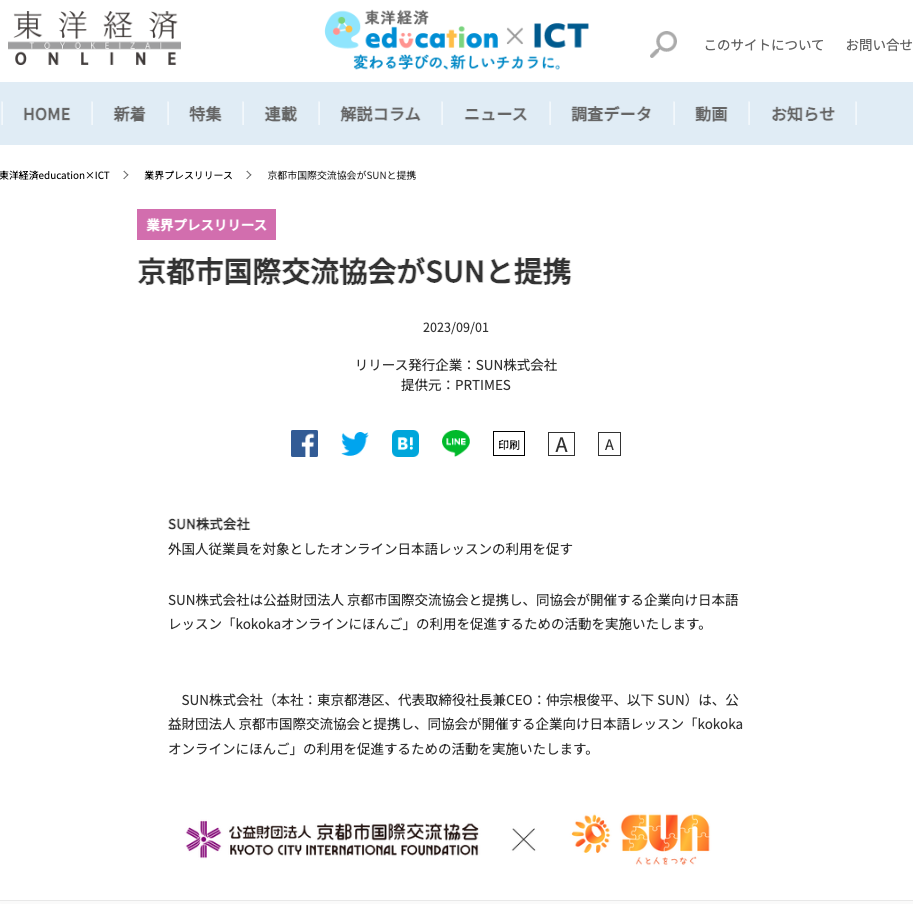 Published:
September 1, 2023
Media coverage by:
TOYOKEIZAI ONLINE education×ICT
TOYOKEIZAI ONLINE
Zaikei shimbun
Gendai business
JIJI.COM
@nifty Business
excite News
Fresh eye News
BIGLOBE News
Jorudan News!
Toremaga News
BRIDGE
Please check our press release for more details:
Kyoto City International Foundation Partners with SUN. Encouraging foreign workers to take online Japanese language lessons.