2021.01.21
Building Bridges between Japan and Bangladesh Sponsorship of a local soccer team with a Japanese captain Sponsoring training match uniforms
On January 21, 2021, SUN Co., Ltd. (Headquarters: Minato-ku, Tokyo, President: Nakasone Shunpei) announced the sponsoring of the training match uniforms of "Mukti Joda", a professional soccer team in Bangladesh, captained by the Japanese player Kato Yusuke.
Through this initiative, we aim to spread awareness of Kato Yusuke's activities both in Bangladesh and Japan, and we also aim to be a company that will 'connect people with people' by building bridges between Japan and Bangladesh. In Bangladesh, even after graduating from university it can be difficult to find employment, particularly opportunities that utilise the skills they have studied. At SUN we will continue our efforts to create employment opportunities locally, such as providing services for learning Japanese.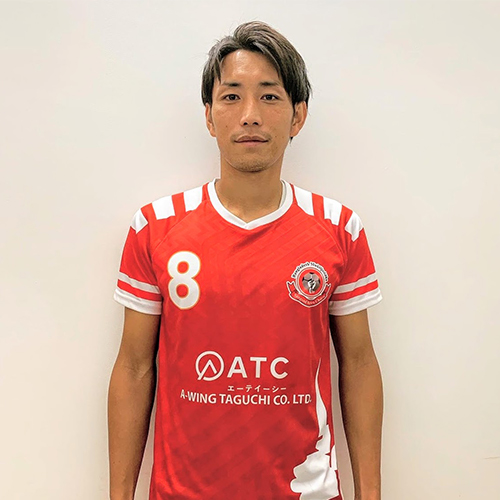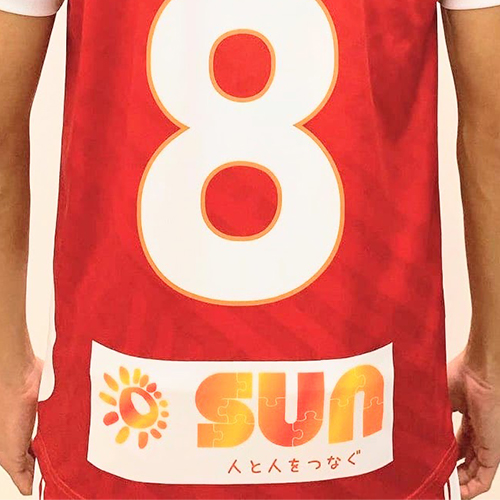 Training match uniform design
"Mukti Joda" is a traditional professional soccer club that has been playing in Bangladesh for about 50 years, currently captained by the Japanese professional soccer player Kato Yusuke. With the cup match coming up on December 22, 2020, the club owner suddenly quit on December 4 due to the Covid pandemic, and financial difficulties threatened the survival of the team. Kato Yusuke, who had just transferred to the team in the previous month, also took on the role of club manager to support his teammates who were worried about the lack of operating funds, and endeavoured to raise funds using SNS. Kato Yusuke's activities received a great response and attracted a lot of attention from the local media.
SUN's President, Mr Nakasone, who has been strengthening recruitment in Bangladesh and empathizes with Kato Yusuke's sentiment "building bridges between Japan and Bangladesh", decided to sponsor the official uniform at the cup match in December, when the team's participation was in doubt. The team successfully participated in the cup. Also, from Kato Yusuke's desire for "Japanese companies to know more about their activities", SUN became a sponsor of training match uniforms.
Comment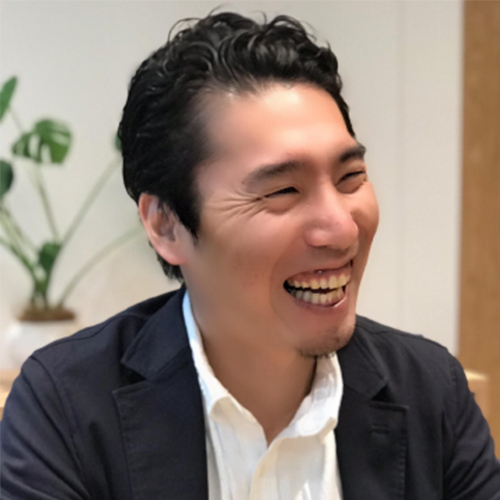 SUN Co., Ltd. President Nakasone Shunpei
I respected Mr. Kato's attitude of sacrificing himself and taking on challenges for the team even though the club was in a survival crisis due to the Covid pandemic and his own salary was uncertain. I decided to sponsor "Mukti Joda" because I feel with Mr. Kato we can strengthen the bridge between Bangladesh and Japan. I have the impression that Bangladesh is a country with many people who are friendly towards Japan and have a global outlook. I want to expand employment in Bangladesh. I believe this is the best way for SUN to contribute.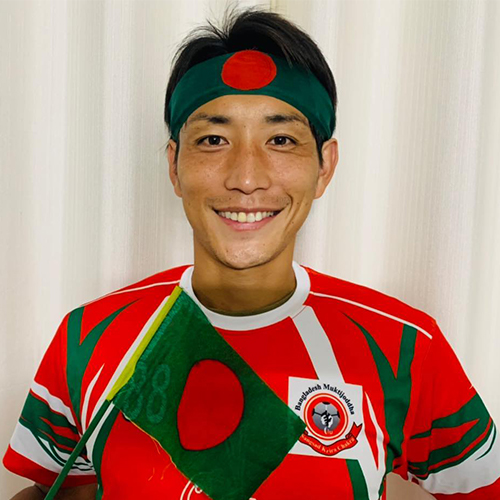 Mukti Joda's captain and team manager Kato Yusuke
In this year, which marks the 50th anniversary of independence from Pakistan in 1971 and the founding of the club, which I am now honoured to be team captain, I searched for a brave sponsor. We were waiting for the opportunity to meet such a wonderful company, and although there have been difficulties, we have had the best experience. Together with SUN's 'connect people with people', we wish to continue promoting activities that connect Japan and Bangladesh! I am deeply grateful for SUN's support when we were really struggling, and we will do our best to achieve results in soccer! Thank you for your continued support!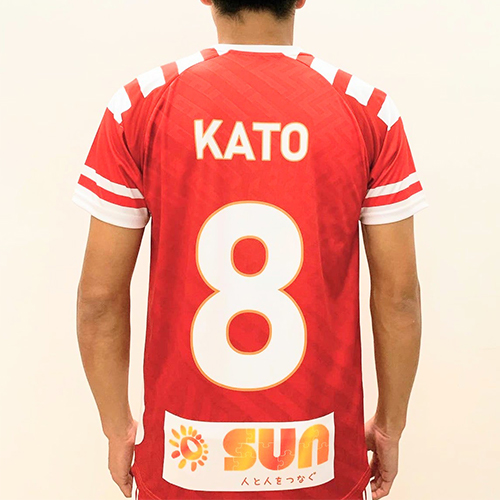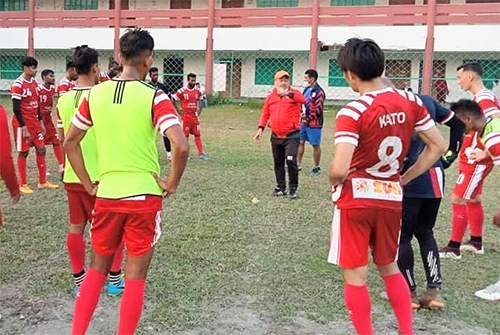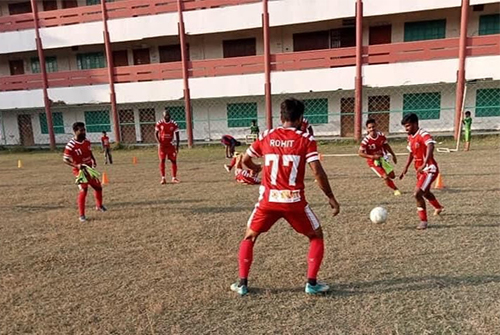 ■Connection between our company and Bangladesh / Overseas business initiatives
"To become a globally-renowned company based on our mission 'connect people with people'", from the beginning of 2018 we have strengthened recruitment by hiring foreign residents in Japan and excellent overseas candidates. Currently, engineers from not only Bangladesh, also China, Myanmar, England, etc. are active in our company. In 2020, we hired seven people in Bangladesh, and after six months of Japanese language training they were scheduled to work in Japan from May. Due to the Covid pandemic, they are still unable to enter Japan, but they are working remotely from the local area while communicating with Japanese employees online. We also plan to develop a business that supports the lives of foreigners living in Japan.
■Profile of KatoYusuke
Born in Hokusetsu, Osaka, he has been active as a professional soccer player in seven countries around the world, and is currently the captain of Bangladesh club "Mukti Joda". He transferred to the club in November 2020, but he left his wife and son at his home in Japan due to the Covid pandemic. The club's issues of vacant owner, lack of funds, absence of supervision and the Covid pandemic pose various challenges, he struggles to raise funds acting not only as a captain but also as the club manager. He has started his own activities centered on SNS and is attracting attention from the local media. He launched a crowdfunding program called "Building Bridges between Bangladesh and Japan" with a target of raising 5 million yen, between January 8th, 2021 and February 15th, 2021.(URL:https://bit.ly/2LzLFfr)
■SUN Co., Ltd.
We are an IT company that provides services for system integration, foreign resident support, and IT human resources. Our company mission is "To become a globally-renowned company based on our mission 'connect people with people' ". We will actively hire globally, and by connecting people, create new value and deliver innovation to the world.