2021.03.05
Campaign information for SUN's Japanese language learning app "KURASHI STUDY" was reported in the media.
Published:
March 3, 2021
Media coverage by:
Niconico News
TOYOKEIZAI ONLINE
CNET JAPAN
Genzai business
PR TIMES
Asahi Shimbun DIGITAL &M
RBBTODAY
JIJI.COM
OSDN Magazine
BRIDGE
PRESIDENT Online
ZDNet Japan
JBpress
ORICON NEWS
Infoseek News
excite News
BIGLOBE News
Techable
Urepia soken
Zaikei shimbun
NewsCafe
BtoB Platform
Okutama zaikei shimbun
Jorudan News!
Mapion News
BEST TIMES
@nifty Business
SEOTOOLS
Toremaga News
Fresh eye
ICT-enews.net
THE SANKEI NEWS
STRAIGHT PRESS
iza
@DIME
SANSPO.COM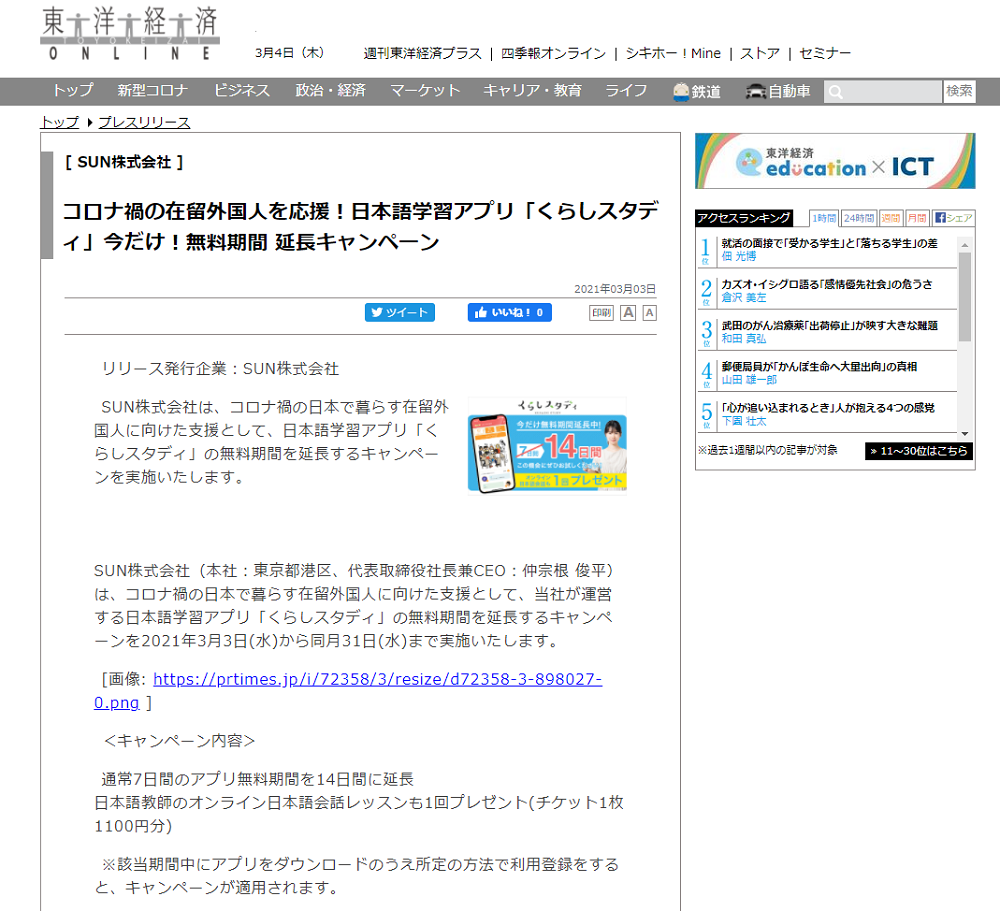 Please check our press release for more details:
Supporting overseas residents during Corona! Japanese learning app "KURASHI STUDY" Only now! Free period extension campaign
Related links:
Japanese learning app "KURASHI STUDY" was launched on March 3, 2021. Learn both the Japanese language and about living in Japan through stories.