2023.02.17
Tokyo Metropolitan Government's "Global Challenge Program 2022" has chosen SUN for "Hands-on Support Program in NRW, Germany"
SUN (Headoffice: Minato-ku, Tokyo, President and CEO: Shumpei Nakasone) has been chosen for the "Hands-on Support Program in NRW, Germany" of the "Global Challenge Program 2022" organized by the Tokyo Metropolitan Government for small and medium-sized enterprises in Tokyo.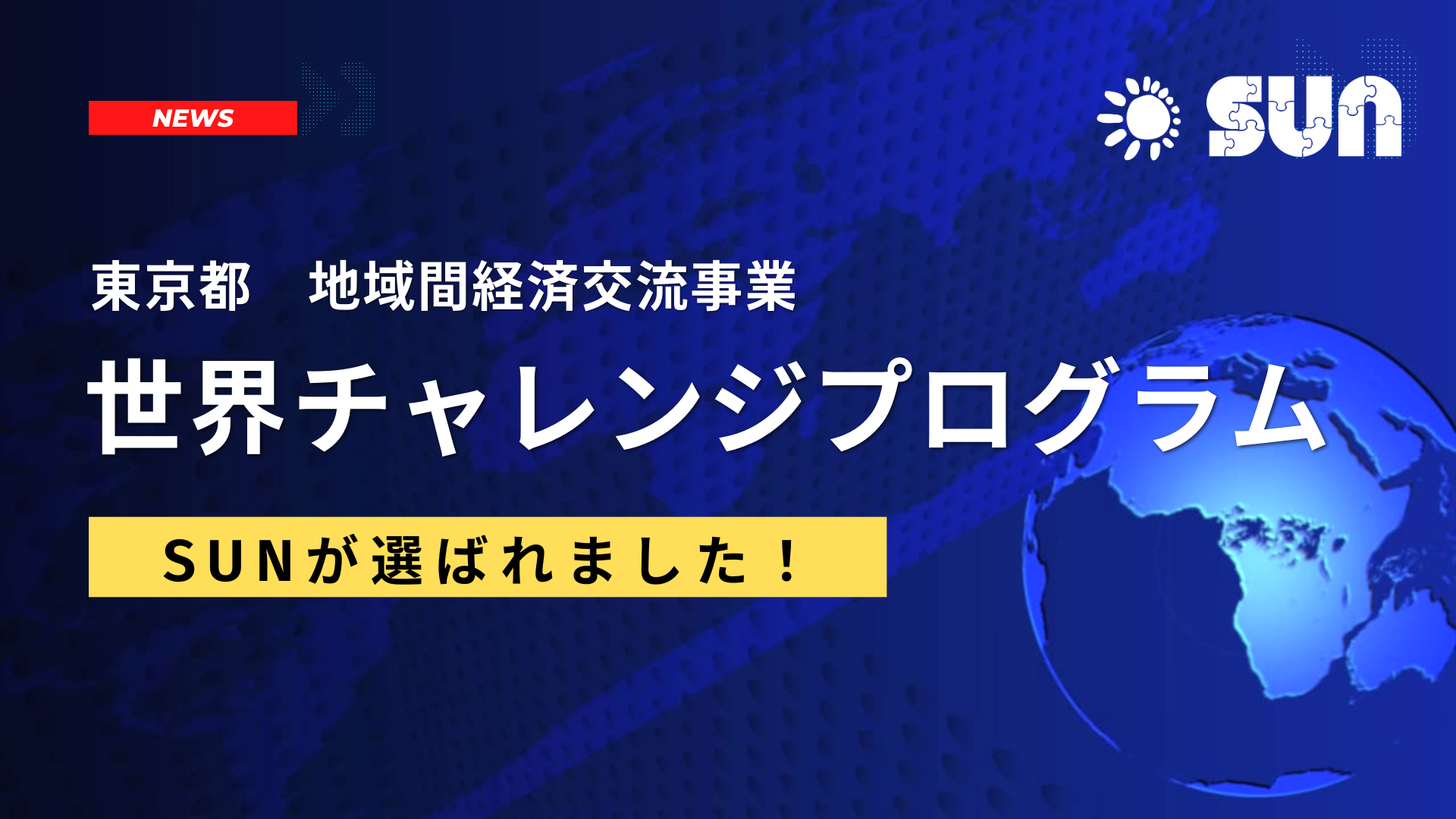 ■Aiming to expand business into Germany
SUN has been introduced on a platform database for business matching with companies in NRW.
https://kaigaitenkai.tokyo.jp/companies/database/nrw/sun21.html
SUN is considering expansion into Germany and other European countries in the following two businesses.
– Offshore development business:
System development projects with European companies in Japan and Bangladesh branchs
– Support business for foreign residents:
ICT utilization for Japanese language education in Europe
■What is the Global Challenge Program
https://kaigaitenkai.tokyo.jp/
This program is based on a memorandum of understanding between the Tokyo Metropolitan Government and overseas cities regarding support for small and medium-sized enterprises (SMEs), and provides support for overseas expansion for SMEs in Tokyo by utilizing the networks of the partner cities.
In cooperation with local support organizations, the program provides support according to each company's step of business development, such as providing information on the market characteristics and business customs of the target region, acquiring know-how for market research and market development, matching with business partners, building networks with local support organizations, universities, research institutions, etc., and introducing experts for establishing a base.
■About the Hands-on Support Program in NRW, Germany
This program supports small and medium-sized enterprises (SMEs) in Tokyo that aim to strengthen and expand their business in Germany and Europe, starting with expansion into North Rhine-Westphalia (NRW), Germany. Companies that are chosen for the program will receive individual mentoring based on their goals, challenges, etc. In addition, the program supports the development of sales channels and expansion into local markets by matching them with local partners through the network that NRW State has.
■SUN Co., Ltd
We are an IT company that operates a system integration business, Web design and a foreign resident support business under the corporate philosophy "To become a globally-renowned company based on our mission 'connect people with people' ". We actively hire globally, and by connecting people, create new value and deliver innovation to the world.