2023.08.08
IT Startup Company "SUN" Celebrates 5th Anniversary! Annual Sales reached 1.4 Billion, and Businesses are now in 19 Countries
SUN (Head office: Minato-ku, Tokyo, President and CEO: Shumpei Nakasone) is celebrating its 5th anniversary on Tuesday, August 8, 2023, and have designed its anniversary logo for the celebration. We would like to sincerely thank our many customers and other stakeholders who have supported our company.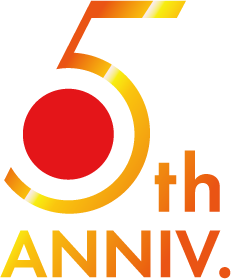 ■CEO's Comment
Shunpei Nakasone, President and CEO
SUN was established on August 8, 2018, and has rapidly grown as a Tokyo-based IT company in the System Development Business, System Engineering Service(SES), and Support Business for foreign residents in Japan. We have been carrying out various projects in response to the light of innovation from our customers and partners, according to our vision of "becoming the world's leading company that connects people with people".
In addition to our main business of System Development and SES, we have started the foreign resident business in order to " improve society through IT". We have released our own services such as "Kurashi Japan," a lifestyle website for foreign residents in Japan, and "Kurashi Study," a Japanese language learning app, and have worked hard to encourage the digitalization of the Japanese language education industry. We have also actively recruited global human resources and have been reported by the media. In 2022, we are establishing our first overseas office in Bangladesh and starting an offshore development service. These successes have been brought about by our professional team and the support from our clients. We would like to thank once again the all stakeholders who have supported us.
SUN will continue to grow and be flexible to changes in society and the market. We aim to grow not only as a System Developer but also in the area of IT solutions and to increase the percentage of our overseas sales, mainly in the EU market. Also, we will expand support for children in Japan who have foreign backgrounds or who have difficulty with the Japanese language. We are against greenwashing activities such as SDGs, ESG, diversity, inclusion, etc., which only focus on words but do not capture the essence of the issues and their needs. Because SUN is a company that values connections with people, we will discover what people feel and what they want through our "connections" and develop ourselves into a company that can provide solutions.
We will continue to value the "connection" with our customers and strive to provide innovative solutions based on the experience and knowledge we have gained over the past five years.
■The 5th anniversary logo
The origin of our company name "SUN" is "a company with passion burning like the sun. With this passion, we have expanded our business from Japan to the world and have established five domestic offices and one in Bangladesh in the past five years.
The 5th anniversary logo is a red circle (representing the sun) that is used in the national flags of Japan and Bangladesh, expressing " progressive services" and "light shining into the future". This design contains our wish that we will continue to expand our business with "advanced" services based in Japan and Bangladesh and that there will be a light shining peacefully on the path we take.
■New Projects for 5th Anniversary



SUNPO, a communication tool for employees that allows them to collect points
Nearly 80% of employees at SUN work remotely. Despite the advantages of this, some employees said that they spend less time chatting outside of meetings and that communication has become less frequent. Therefore, SUN launched "SUNPO", a communication tool for employees that allows them to collect points. SUNPO is a web-based community space where employees can participate. By participating in each community and communicating with others, employees can collect points and redeem them for prizes. This project won a prize at the "SUN Idea Competition" event held in 2021, and was born out of the "Ojisans" group of mid-career employees. SUNPO is developed with the no-code "BUBBLE" that SUN encourages its employees to learn.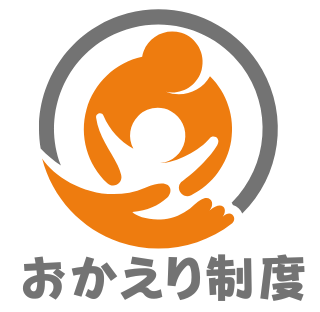 SUN's unique "Welcome Back" system to support employees returning from maternity leave
SUN holds "SUN Women's Activity Promotion Meetings" on a regular basis to review the company's systems for improving work-life balance. In the past, this meeting group has proposed "paid menstrual leave" and "sick leave/self-care leave" to the company, and members have taken the lead in designing these schemes. Newly enforced in the 5th anniversary year is the "Welcome Back" System, a support program for employees returning to work after long-term maternity leave. The Child Care and Family Care Leave Law was revised in 2023, and the government has enhanced the maternity and childcare leave system, but there are still some employees who are not covered by the system and have a hard time returning to work. For example, some local governments do not allow employees to take their childcare training period during their maternity leave, so some employees had to return to work and start childcare training at the same time. Therefore, we are working on the introduction of the "Welcome Back System," which will allow employees to work on a full-flexible schedule and remotely for the first three months after returning to work under certain conditions, so that they can return to work at the pace of each family.
■History of SUN
<Activities in Japan>
August 2018 SUN was established (Kansai, Chubu, and Kyushu branches opened in the same year)
July 2019 Obtained Worker Dispatching Business License (License No.: HAN 13-314147)
January 2020 Obtained Paid job-placement service license (License number: 13-yu-311632)
January 2020 Joined the Japan Association for the Employment of Foreign Nationals
March 2020 Launched "Kurashi Study," an app for learning Japanese
March 2020 Launched "Kurashi Japan," a lifestyle website for foreign residents in Japan
July 2020 Certified as a Privacy Mark Granted Business: 10824849(01)
April 2021 Exhibited for the first time at "Education Summit 2021 Spring," an online exhibition for the education industry
July 2021 Certified by the Tokyo Metropolitan Government as a company practicing the "Telework Tokyo Rules"
October 2021 Exhibited for the first time at "International Job Fair Tokyo 2021," an event for foreign residents in Japan
November 2021 Chosen as a startup member of "NEXs Tokyo" operated by the Tokyo Metropolitan Government
November 2021 Joined the "Regional Development and Telework Promotion Campaign" promoted by the Cabinet Office
July 2022 Established Chugoku Branch
August 2022 Chosen for the "SDGs CHALLENGE 2022" organized by Hyogo Prefecture, Kobe City, and others
<Activities Overseas>
January 2021 Signed a sponsorship contract for training match uniforms of a Bangladeshi soccer team
June 2021 Launch of "Kurashi Study" app in India and Bangladesh
December 2021 Launched "Kurashi Study" app in Malaysia, Nepal, Philippines, and Vietnam
December 2021 Establish Bangladesh branch
January 2022 Launch of "Kurashi Study" app inIndonesia and Thailand
October 2022 Establishes Japan Bangladesh IT Association
November 2022 Launched "Kurashi Study" app in Australia, Brazil, Canada, Germany, Italy, South Korea, Spain, Taiwan, the U.K. and U.S.
February 2023 Exhibited for the first time at "BASIS SOFTEXPO 2023," one of the largest IT exhibitions in Bangladesh
February 2023 Chosen for the "Global Challenge Program 2022" sponsored by the Tokyo Metropolitan Government
March 2023 Signed a sponsorship agreement with the Bangladesh National Baseball Team
August 2023 Exhibits for the first time at "Digital Demo Day 2023," a cutting-edge digital technology event in Germany
■SUN Co., Ltd
https://www.sun21.co.jp/
We are an IT company that operates a system integration business, Web design and a foreign resident support business under the corporate philosophy "To become a globally-renowned company based on our mission 'connect people with people' ". We actively hire globally, and by connecting people, create new value and deliver innovation to the world.